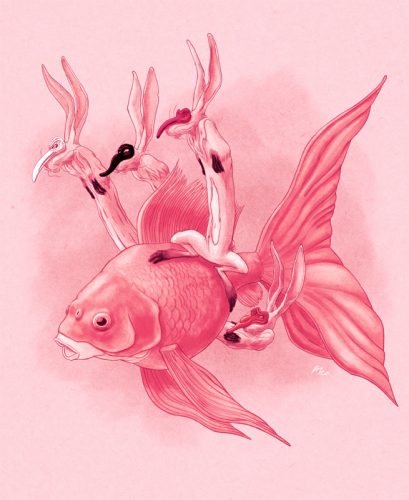 The Venice Doges
The Venice Doges by ArtHarri. The Venetian princes are going to meet the ship and its cargo that has just arrived in port. Those cunning and cruel Doges are surprising other merchants with their goldfish. Their goldfish is the fastest in Venice.
2021, 90 x 110 cm, Canvas, mixed media
Venetsialaiset vaaliruhtinaat
Venetsialaiset vaaliruhtinaat ovat menossa satamaan juuri tullutta laivaa ja sen lastia vastaan. Nuo ovelat ja julmat naamioituneet Doget ovat kultakalallaan yllättämässä muut kauppiaat. Heidän kultakalansa on Venetsian nopein.