Harri Tarkka self-taught artist in digital and other mediums, entrepreneur, and master of architecture. Harri is specialized in advertising and book illustrations. Fantasy creatures and characters(also humans) are in his interest.
Harri has illustrated ads, concepts, magazines, processes, strategies, and children's books. He has been an exhibition architect for the museums for several years. He's familiar with being on the team. He even is a member of an underwater rugby team.
When he's not painting for the clients, he spends most of his time running Mummyduck Customs brand, a few Etsy shops, and painting his own art. He had had a few exhibitions in art galleries with his paintings. Harri's been fortunate to work with his hands and use his imagination.
– Harri
Ps. Harri is also a writer. He has written and illustrated a published children's book in 2005.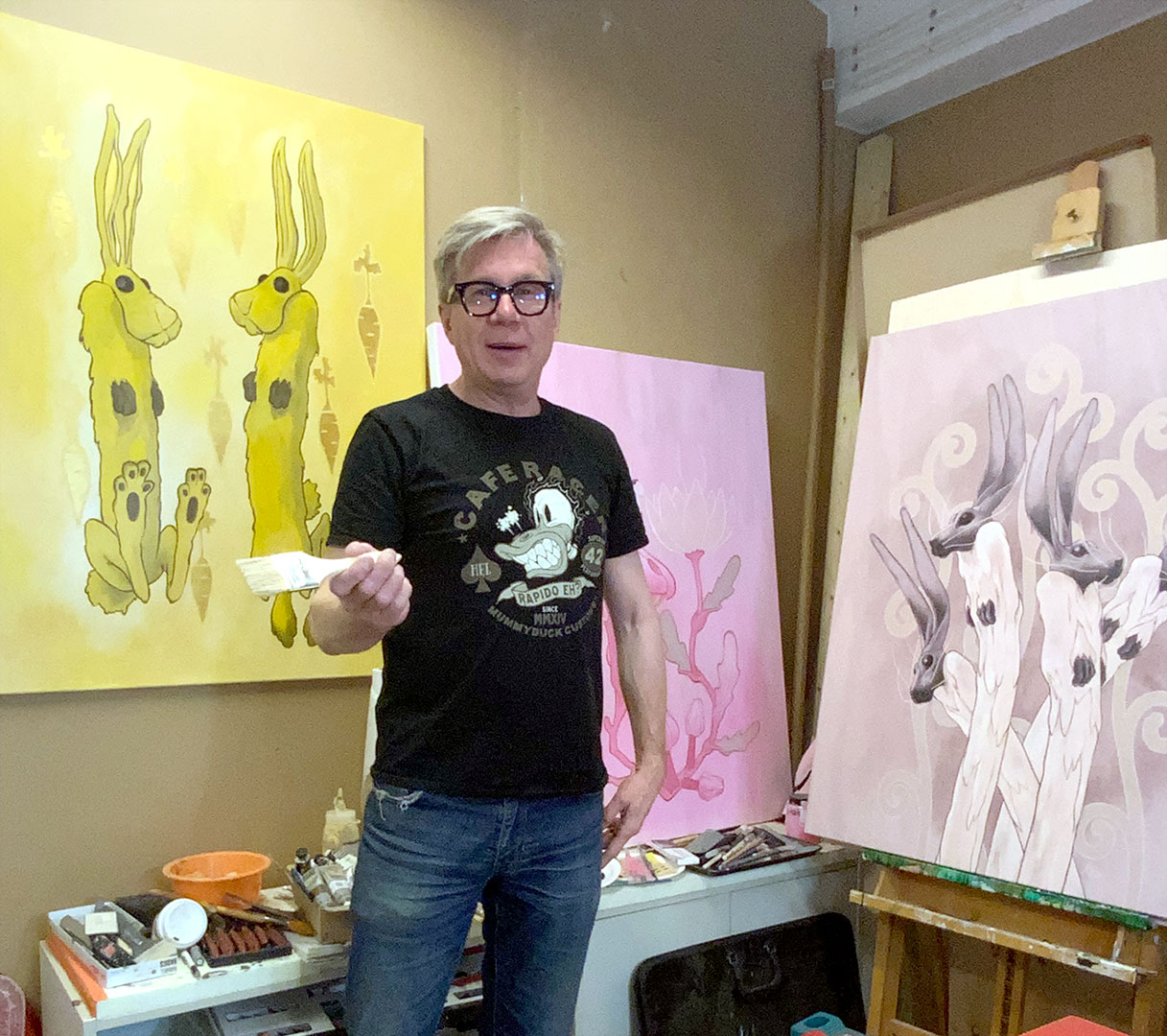 Exhibitions
AVA International PUNAVUORI Galleria 18.10.- 1.1.2023. the group exhibition
AVA Galleria 10.10. – 20.11.2022. PINK, the group exhibition
Ava Galleria 3.6-23.6.2022 That's What's Up!, the group exhibition
Galleria Kookos 22.09. – 10.10. 2021 Unbelievable, the group exhibition
Galleria Fogga 14.8 – 2.9.2021 If you want to go to the forest now, the group exhibition
Ava Galleria 27.3-14.4.2019  Sieluhavaintoja Soul Observations
Galleria Rupla 16.1.-10.2.2019 Yksitoista Seppoa Eleven Seppos
Ateljee bar Sokos Hotel Torni 3.6-2.9.2013 Nenät Noses