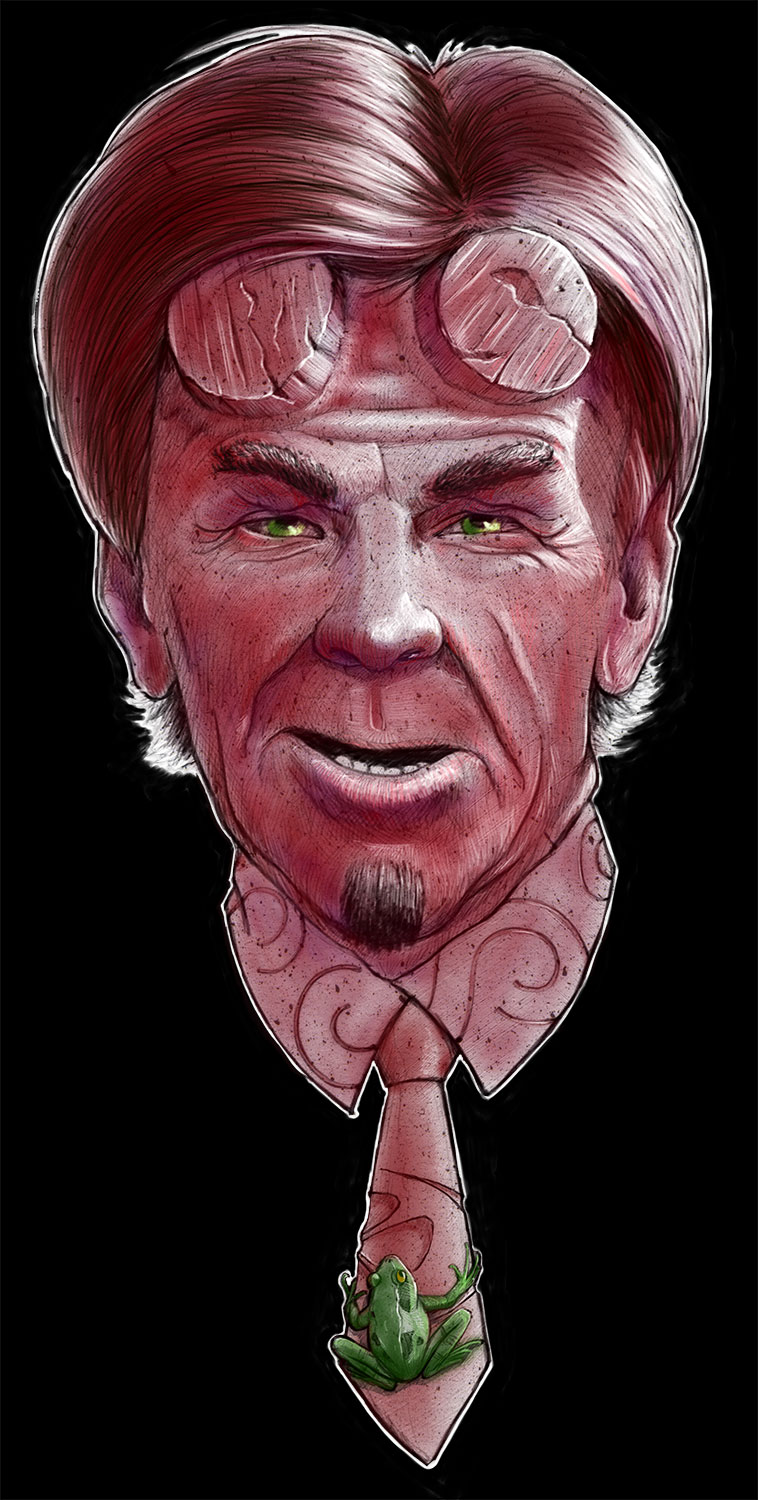 Hellboy
I watched Drew Struzan DVD (yes, I bought it). How he makes and paints, Wow!
I did this caricature about Finnish politician M. Pekkarinen as a Hellboy with Drew Struzan way but in Photoshop.
I don't remember all steps and how they went. I think M. Pekkarinen is still a good Hellboy anyway.