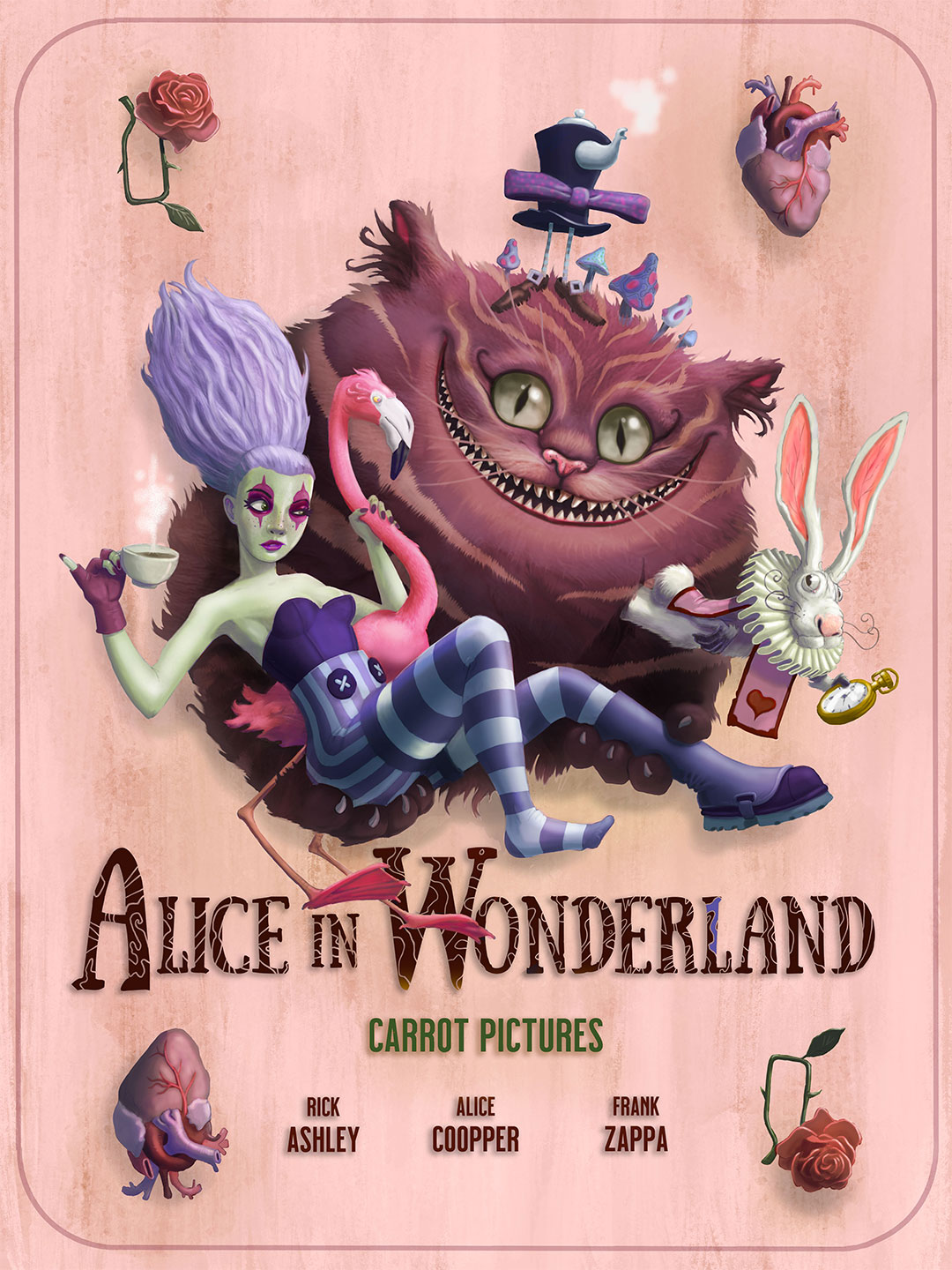 Alice in Wonderland
I've learned something new and repeated the old. I participated in Paitable's illustration by imagination course. And this is how it went.
During the course, a movie poster I painted a poster from the briefing. The briefing was very much a two-page long where David the instructor went through first the basics and then the themes, elements, characters, synopsis, specs (size, resolution, etc.), draft stages (how many), and the schedule.
I chose the Alice in Wonderland poster for the movie.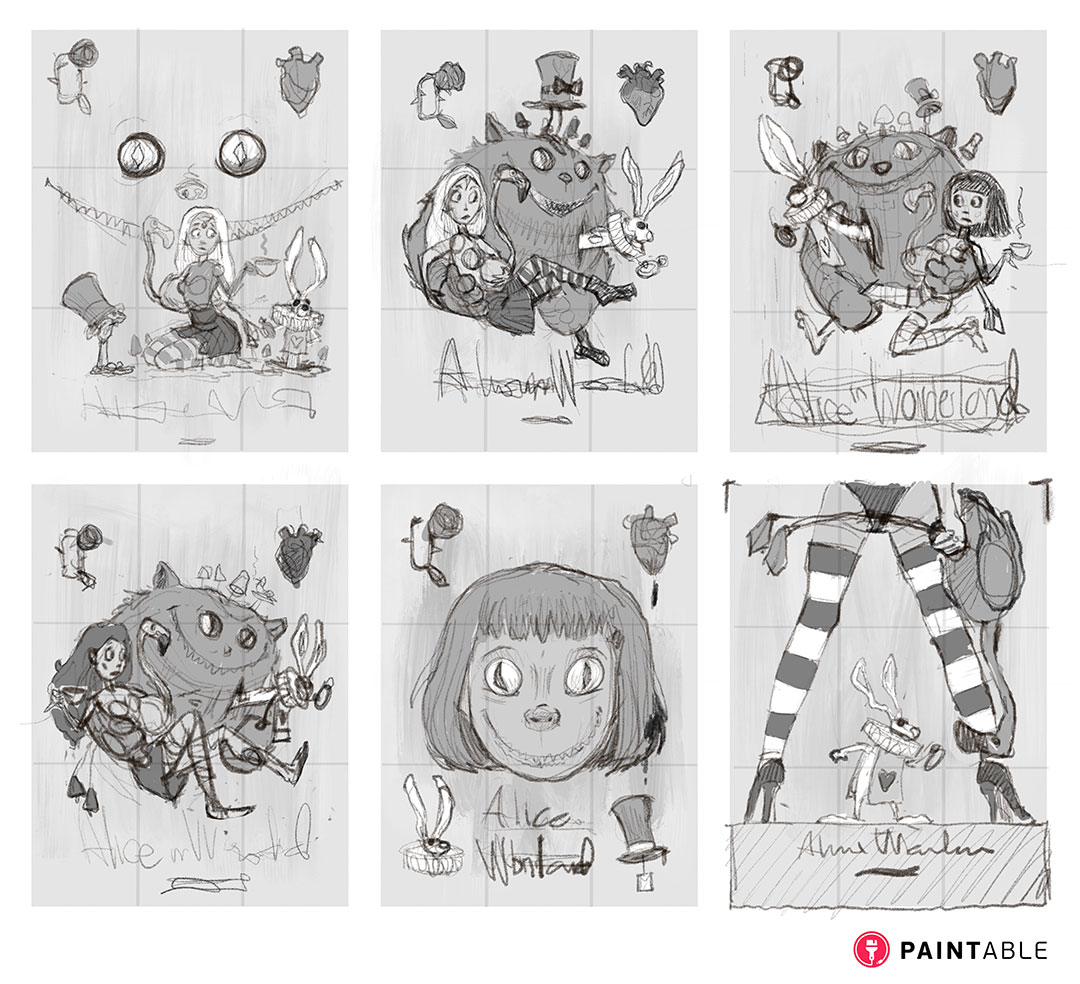 First, at least six sketches of "pencils" were made. Checked the composition and whether it hit the briefing. One of these sketches was chosen and a more detailed line drawing was made.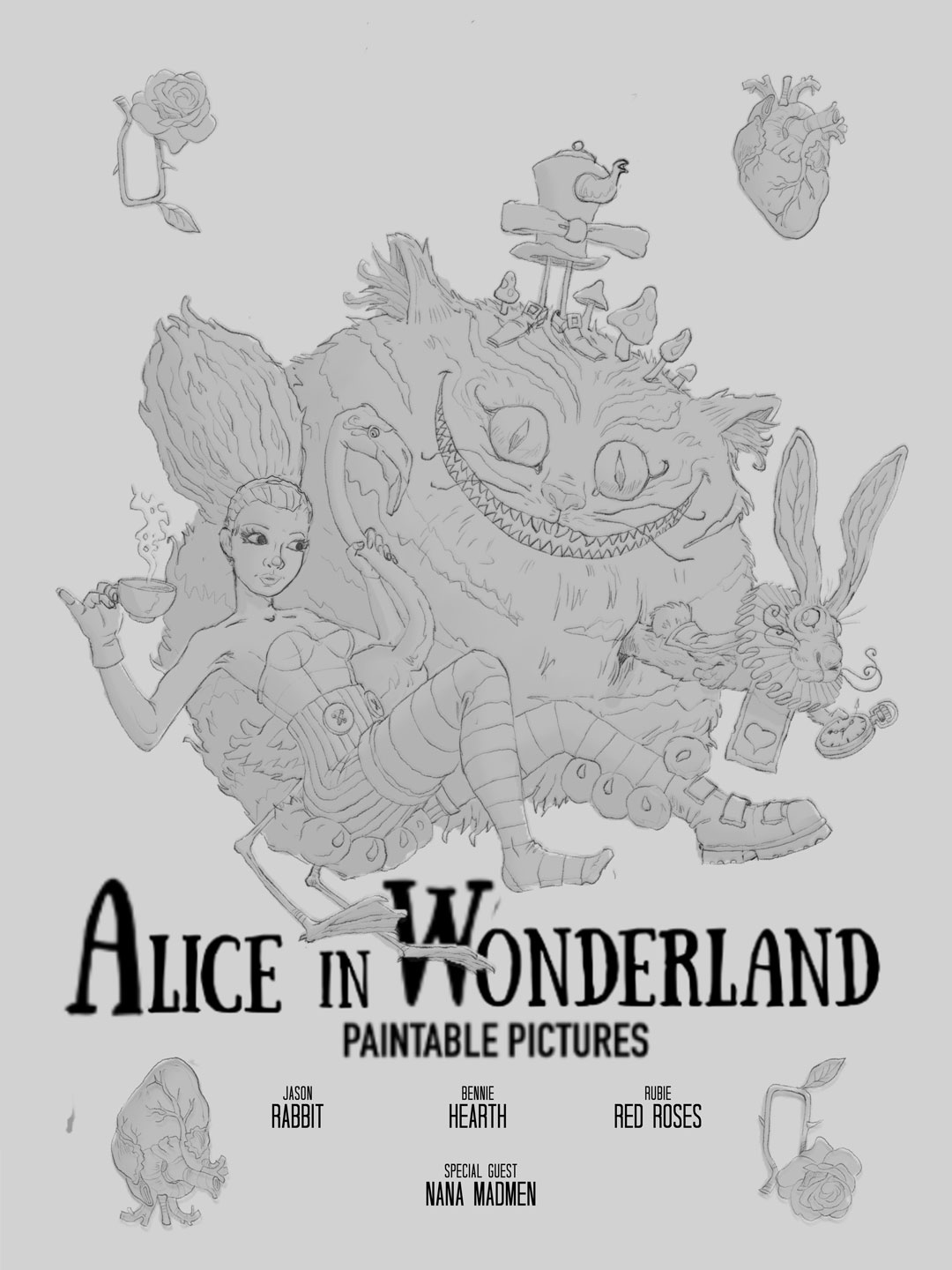 I chose to get it where there are many elements, lots of details, and all racing around. Ipad and Procreate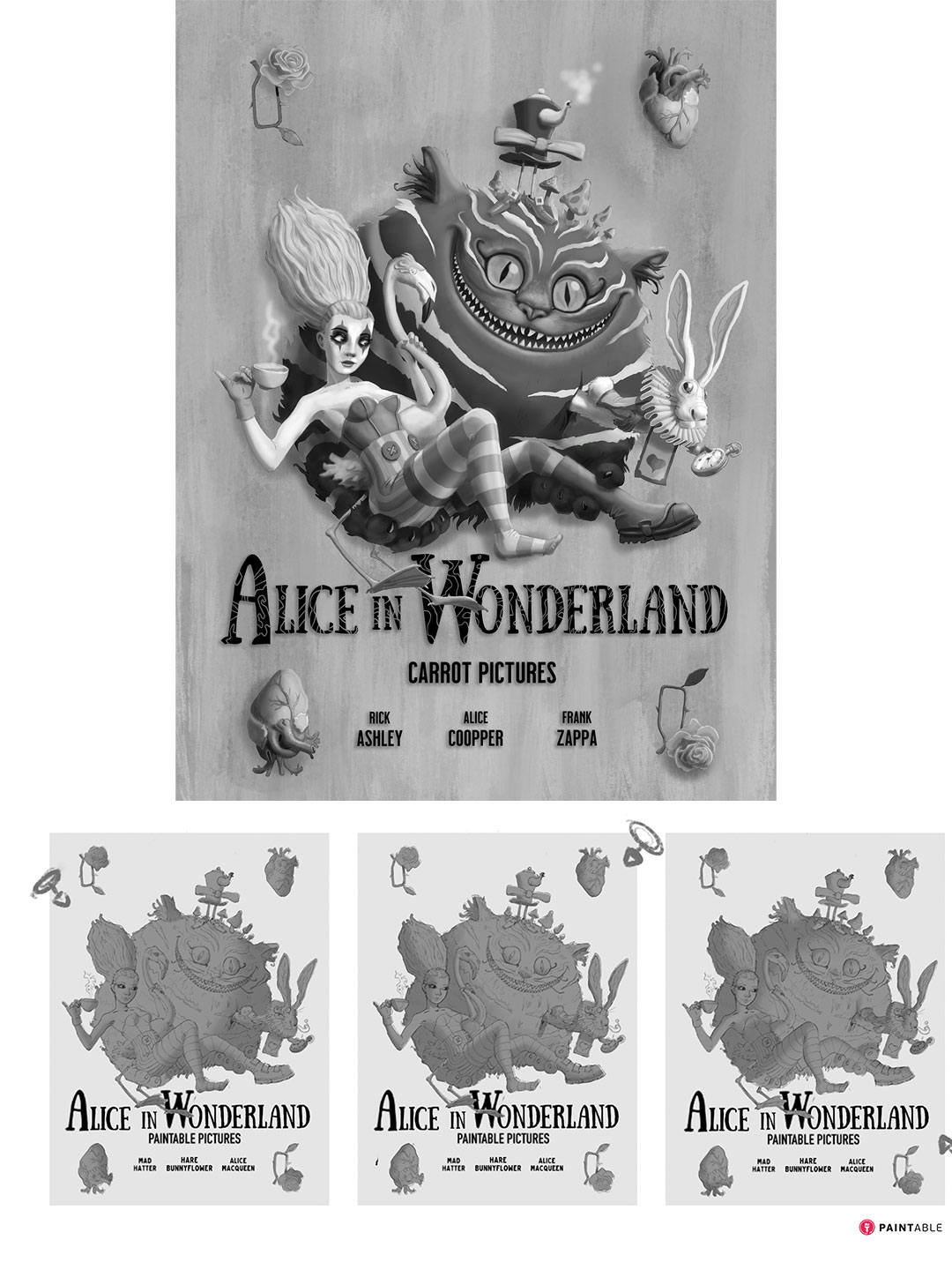 Next, light and shadow studies. Where does the main light come from? The direction and amount of any other light. This mainly determines the mood of the illustration.
I chose the time option for lights and shadows. A greyscale version of this selection is painted, where lifting and dumping are done so that the elements do not interfere with each other but are more together. The adjustment was not quite successful. Alice won't come out. Next, the colors have a chance to rectify the situation. Ipad and Procreate and Photoshop.
And then the hardest part, uuh, the colors. The poster with how many color combinations? Many different sketches were made here, six or more. I made six (four attached), of which I chose the pinkest. Choose a clear palette, only the dominant color. But I left pretty much calling ahead.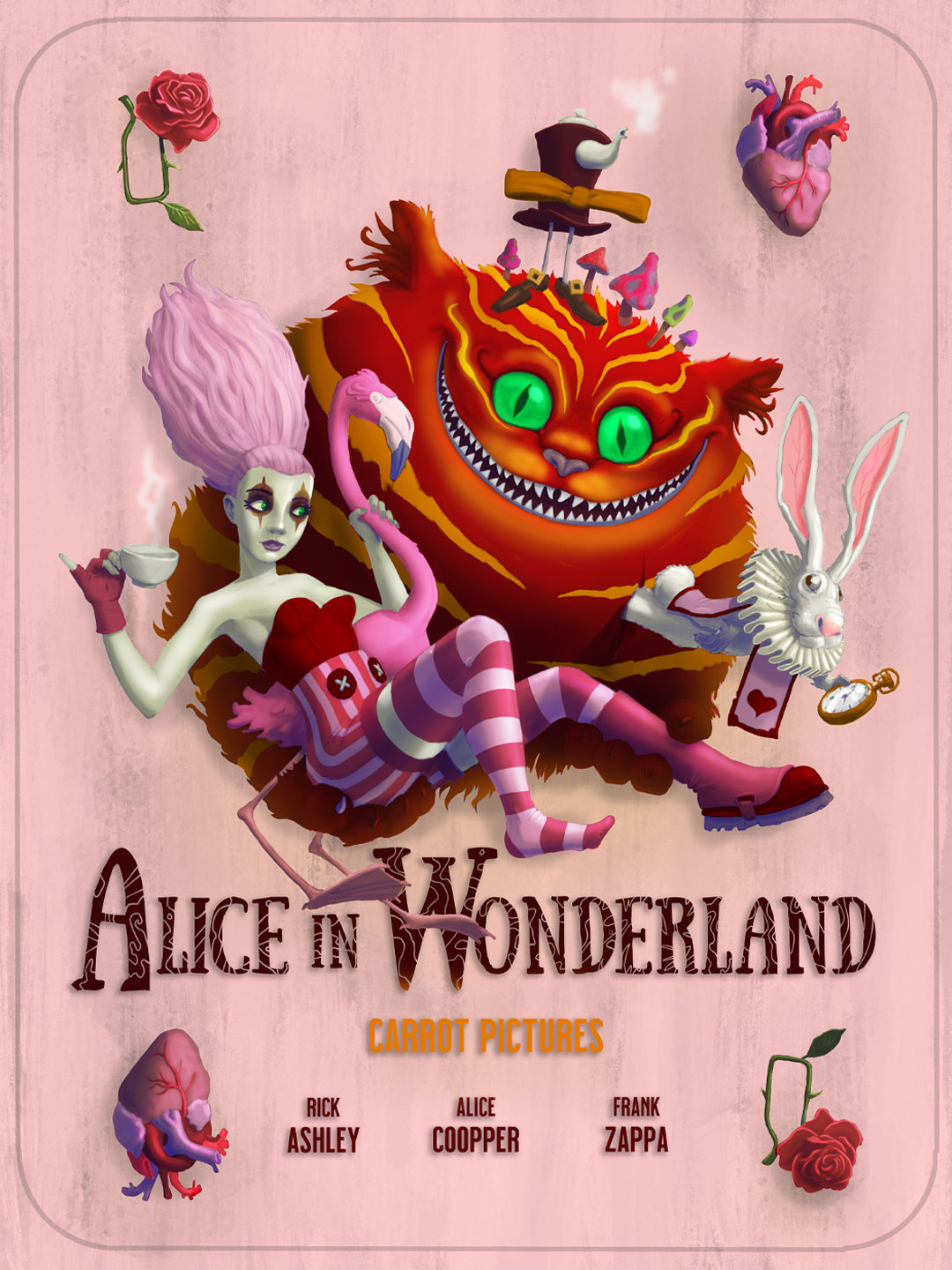 I chose all the almost saturated "children's book colors". The result was quite sudden and not so balanced. Ipad and Procreate and Photoshop.
In the final, fortunately, I managed to reduce the saturation in different elements and characters, I had to. Now the private characters come to the fore and the setting. Alice appears nicely in the front. 
Cheshire cat came at the warm pale brown (which wasn't my original idea). I'm happy with the result. Photoshop.